There is no place in our home which does not deserve to be cleaned in the best way possible. Bathroom, bedroom, kitchen, dining room and toilet – if you had to choose which of all these rooms would be the object of your greatest attention? Or you think that such a choice is simply meaningless because of the importance of cleanliness in general? Get informed about Sanitary Cleaning Service by Vip Cleaning London and check what you are able to take advantage of. Very soon, your home will be cleaner than ever.
What's the point of cleaning our bathroom regularly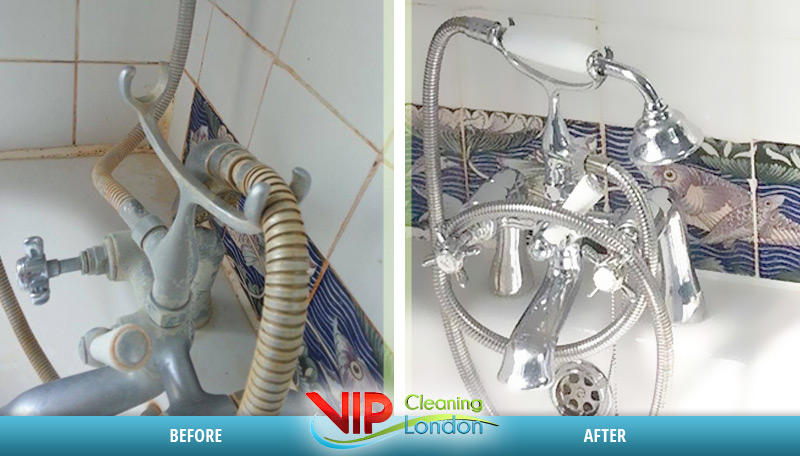 Washing room is the room that should never be underestimated in terms of cleanliness. Due to the fact that we spend a lot of time there, regularly cleaning is a must; otherwise we won't be able to fully relax at the end of the working day when we are so tired that we need just rest and nothing more. But what of the bathroom is in a miserable condition and there is no freshness? How will we be able to enjoy the moments spent in the shower when the dirt around us constantly reminds us that we haven't done a good job…
In such cases, we have nothing to do but just to call some professional cleaners to help us bring back the cleanliness in our home and keep it as long as possible. Bet on Vip Cleaning London now and get your free quotation and enjoy the quickly achieved results which will not be possible if you decide cleaning your bathroom on your own.
Clean as often as possible your bathroom so you don't have to solve more complex dilemmas in the future. For example, many often we skip the clean joints in the shower cabin where a lot of dirt collects. Tiles and joints must also be disinfected regularly so you don't have to worry about perfect hygiene. It is now quite possible.
What procedures will be performed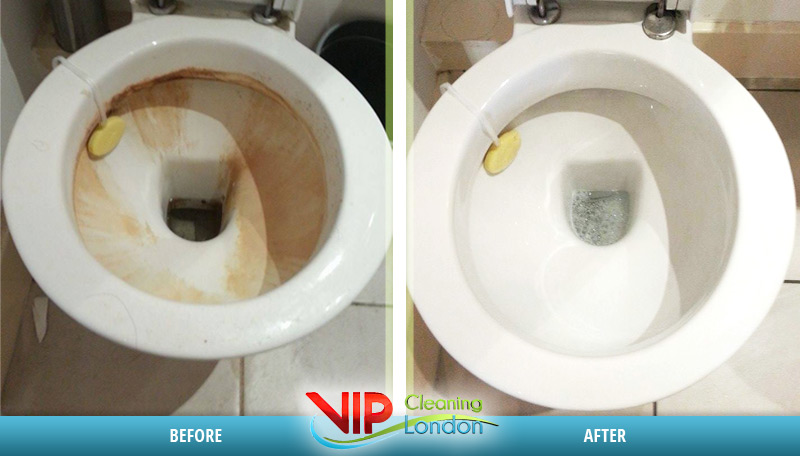 If you are completely determined and ready to trust the professionals, get ready for the following services:
Deep toilet bowl cleaning – this horrible procedure will no longer be your responsibility;
Shower cabin cleaning;
Tiles and joints disinfection;
Polishing of metal components such as faucets, taps, hoses, etc.;
Polishing mirrors and cleaning the furniture in the bathroom;
Removal of bacteria and mold – very often we just do not know how to achieve it;
Bath tube cleaning – people who have in their bathrooms such an interior component know very well the dirt that collects in this part of the bathing room. If not removed, there are prerequisites for the emergence of infections and so;
Cleaning bathroom curtains – very neglected component which, however, is subject to serious pollution due to the nature of its purpose;
Other items that are difficult to clean or just don't have time to deal with.
Vip Cleaning London will perform for you the best sanitary cleaning for less. You will no longer wonder how to spend time improving bathroom hygiene – there is already a way to do this and you shouldn't skip it anymore.
Is there anything else that would be useful to us in terms of home cleanliness
Talking about professional cleaning, there is no way not to mention the other cleaning procedures you may book next time when you must roll up sleeves to remove the dirt away from your home. If you think that only the bathroom needs serious attention, you are quite wrong. Remember that every single room, appliance, element and corner is worthy of a professional touch that has nothing to do with the cleaning you will perform. You can also book kitchen cleaning, bedroom cleaning, end of tenancy cleaning and many more. It's your turn – don't delay!